Few renovations will change the look of your home as drastically as the addition of hardwood flooring. When homeowners make improvements on their homes, they often pick flooring based on preference and price. But very few consider the type of flooring that will offer the greatest return on their investment.
The durability wood floors offer is one of the major reasons why they are such a good investment. Many people get a quote on the installation of hardwood floors and decide against them because of the overall price. However, these people fail to see the long-term costs in their decision. Other flooring options, like carpet, for example, will have to be replaced every 10 to 15 years while hardwood floors will last a lifetime.
Your Brentwood realtor has compiled a list of reasons you should seriously consider hardwood floors.
Clean and Durable
When considering the choices of flooring, your first instinct isn't going to be to check out how easy they are to clean. However, once you know it becomes a huge selling point. This selling point is even better if you have kids or pets. Let's put this as succinctly as possible; hardwood floors are very easy to clean and maintain. In fact, they require very little effort on your part.
With hardwood floors, all you really need to do is sweep them and mop them on occasion. Hardwood floors do get dirty, but they don't absorb spills like carpet. They may get scuffed up by traffic, but can be refinished and won't wear out like laminate or tile. Carpet will likely have to be replaced three or four times before a hardwood floor needs to be refinished.
Increase Value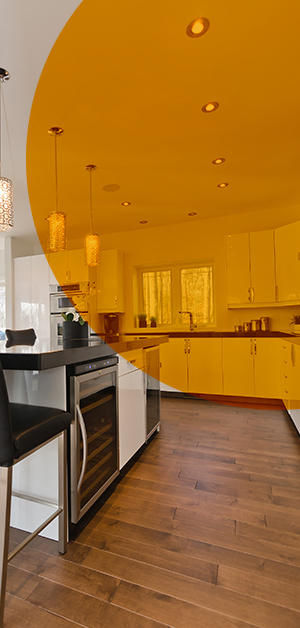 Though hardwood floors will set you back more than having carpet installed, the payoff is far higher when the time comes for you to sell your home. And when you do wish to sell your home, hardwood floors are a big perk because potential buyers know they are easy to clean, durable and because they compliment so many styles and decor.
Renewable Source
With all of the talk about deforestation, one might think that hardwood floors are detrimental to the environment, but just the opposite is true. When wood floors are purchased, some of the money is returned to the wood industry, which supports the perpetuation of forests. In addition, many types of wood used for flooring comes from sustainable forests. In North America, more trees are grown than are actually cut, so your hardwood floors will not cause forests to disappear.
Allergies
The dander, dust and pet hair that causes allergies get stuck in carpet and it's a huge undertaking trying to have it removed. Carpet traps allergens and people with allergies suffer for it. Allergens cannot be trapped by hardwood floors and are easily cleaned away. Just a quick sweep and damp mopping and the sniffles and sneezes go away.
Plenty of Styles
Just like carpet, there are a variety of hardwood floors available. That is, hardwood floors come in many styles and finishes, making it easy to discover one perfect for your decor.